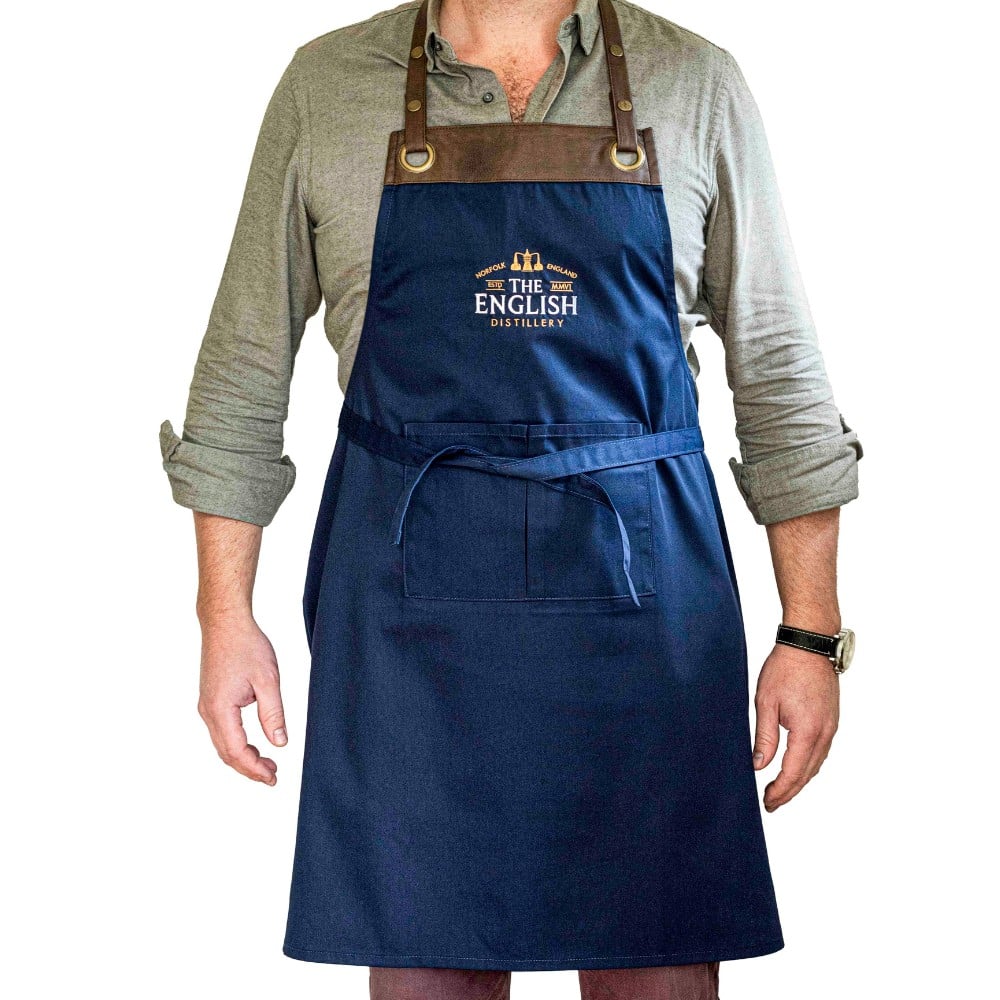 The English Branded Apron
Description

Our branded distillery aprons are a must have for the chef of the house or bartender.  'The English' logo is embroidered on the front of the navy apron, complete with PU leather accents and 2 front pockets making this both functional and stylish.

One size fits all.
The English Branded Apron
You may also like
Find the perfect gift, a new favourite tipple or re-discover an old favourite...
Our story
We are England's oldest and most prestigious whisky distillery. An independent family owned business, born out of the Nelstrop families passion for single malt Whisky and built for the sole intention of handcrafting the finest English Single Malt Whisky.
Join the club
Become a part of the English Whisky Club family
Unlock the secrets of English whisky and get bottles delivered straight to your door pre-release.